EHS72 40th Reunion
Pictures are in!
Instructions are as follows:
To view David Garten's photos of the Edgemont Class of 72 40th Reunion on the web, go to
http://weddingphotoarchive.com
In the Unregistered Guests section, select EHS72-40th Reunion from the pulldown menu and click go!
On the registration page, the Event Password is EHS72 (case sensitive, please remember to use the capital EHS). You will only need to use this password this one time, when you first register.
Fill out the rest of your registration information and select a personal password for yourself, and click Submit. You will arrive at the reunion photos.
To revisit the site, use the Registered Guests section. Enter your email address and the personal password you chose for yourself when registering, click Login, and you will go straight to the reunion photos.
After entering the site, you can use the navigator to view all the photos. You can also construct your own personal collection by clicking on "add to my list" underneath the preview. You can reach your collection and edit it at any time by clicking on "my list" at the right of the navigator. You can order prints from your "my list" page by clicking on "add to shopping cart." If you have any questions about the using the site or ordering photos, please email the photographer,
David Garten, at dgarten@madriver.com
Agenda
When: 7 pm until they kick us out.
What: Casual Drop-in at The Hudson Grille in White Plains.
Details: Cash Bar - with one free drink coupon. Appetizers will be provided and there is also an opportunity to go into the dining room if you'd like to get dinner. Address: 165 Mamaroneck Ave, White Plains, phone: (914) 997-2000.
When: 2 pm to 3 pm
What: Memorial service and tour of ye olde campus.
Details: Meet at EHS for a Memorial Service for our brothers and sisters who are no longer with us. We will be gathering at the center of campus at our class commemorative brick. This will be followed by an open house tour of the campus (for those that would like to relive the "glory years").
When: 6:30 pm to 11 pm
What: The Main Event – Rory Dolan's Irish Bar & Restaurant in Yonkers
Details: This is the typical place where everyone knows you name. Ok, we'll make sure we know your name. An evening of fun, food & fellowship…expect much storytelling, laughter and the musical rhythm of our generation. Enjoy a beautifully set buffet and an open bar. Yes you read that right - an open bar. Address: 890 McLean Ave, Yonkers, phone: (914) 776-2946.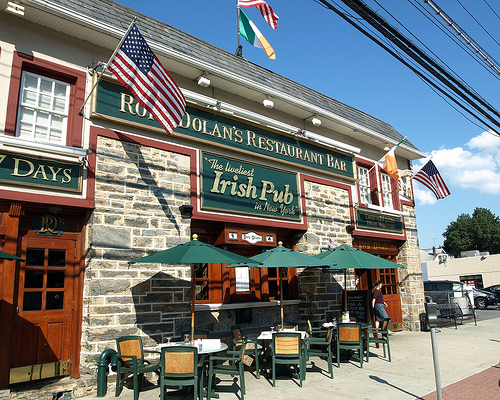 When: Noon to 3 pm
What: Lunch at The Cabin Restaurant in White Plains
Details: This is a great old Westchester landmark and perfect for our last day. We will have our own back room where we can gather. You may order lunch from their menu if you are hungry. This will be a great opportunity to close out the weekend and say goodbye. The place is just off the Sprain in Elmsford. Address: 1172 Knollwood Road, White Plains, NY, 10603, phone: (914) 592-6682.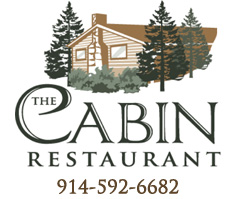 The entire weekend's events are included in the one low price of $95 per person.
Edgemont High School Class of 1972 40th Reunion Extravaganza (Saturday October 6 2012)
Price of $95 per person includes events for the entire weekend
Sorry, you must be logged in to buy tickets.
If you would like to order please
log in here
.
| NAME OF ITEM | QTY | COST |
| --- | --- | --- |
| Reunion Weekend Package per person | | $95.00 |