Edgemont

High School




Class Of 1972
Welcome to the Edgemont High Class Of 1972 web site. This will be the central location for all class communication.
ANNOUNCEMENTS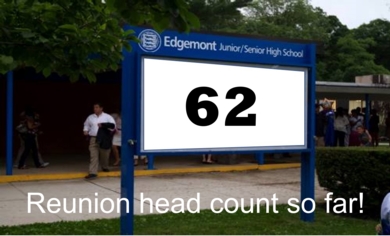 It's time to register for the reunion!
Click on the link in the left banner
"Edgemont 50th reunion"
Fellow classmates, we need some help!
We are still missing 9 of our good friends from '72
Please take a look at the "Missing Classmates" link on the left banner. If you have any idea of the whereabouts of any of these folks please let any of us in the committee know.
Thanks for the help!